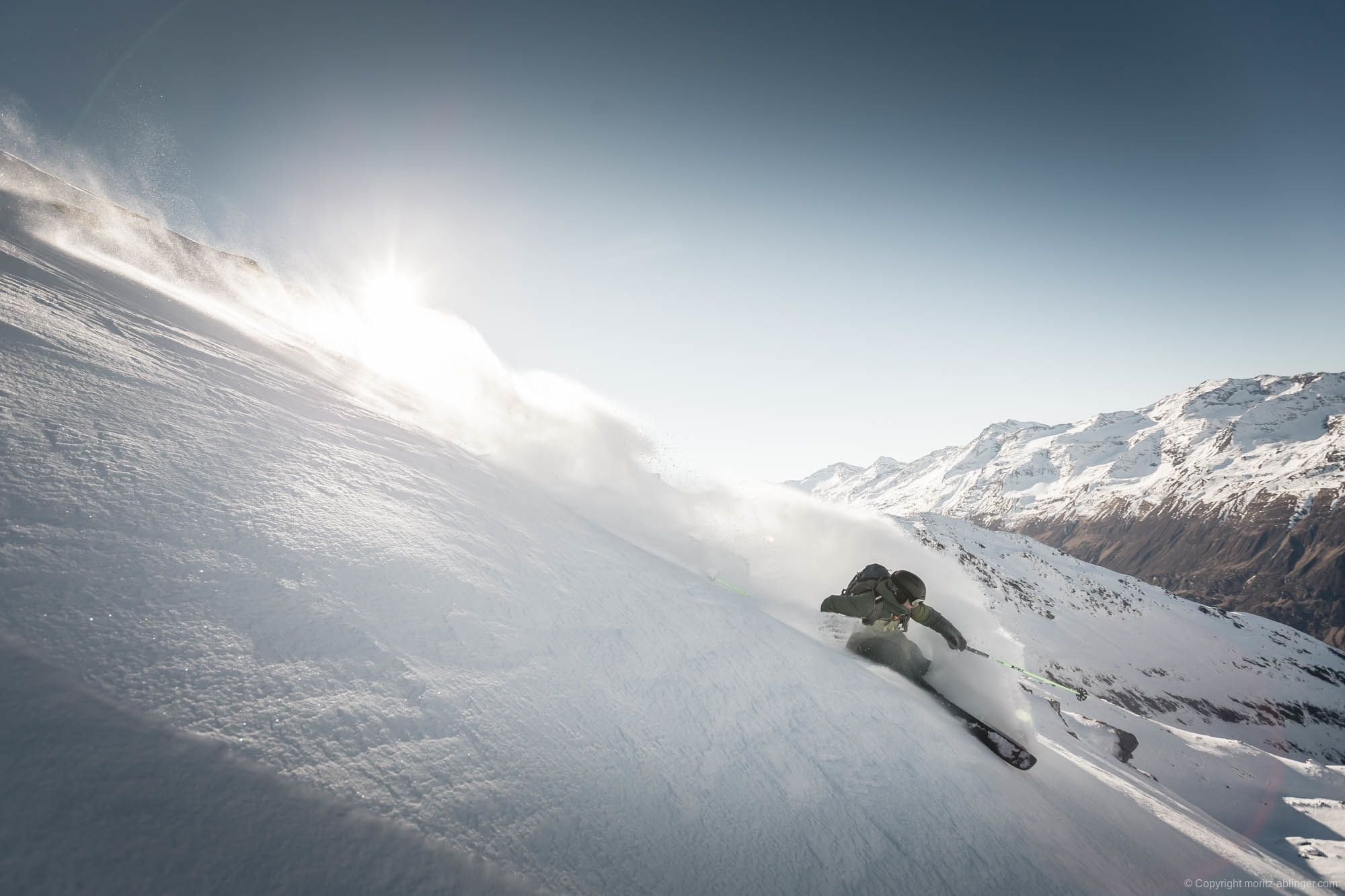 // November Champagne // Austria // 2018 //
"... wooaaahhh, I could never have imagined a better start of the season!"
The first shafts of sunlight softly touch the snow, as we exit the top station of the gondola. It's probabely been the longest 20 minutes gondola ride of our lifes ... as all of us couldn't await getting back onto the skies again, after a long summer. And though we weren't expecting it, we were welcomed with some perfect, untracked powder lines.